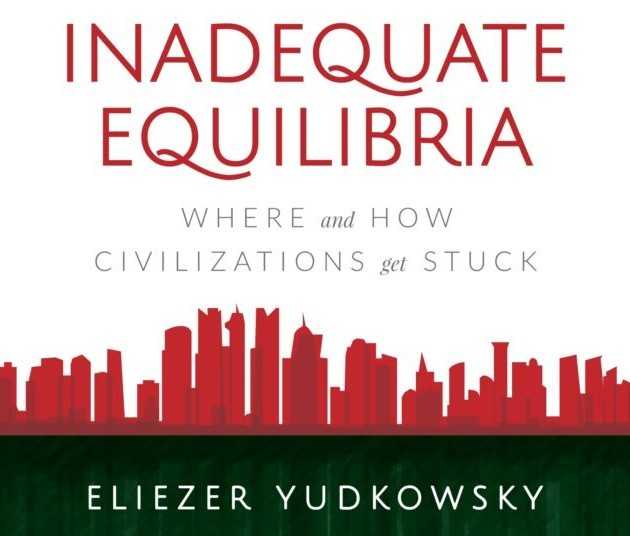 Inadequate Equilibria is a book about a generalised notion of efficient markets, and how we use this notion to guess where society will or won't be effective at pursuing some widely desired goal. An efficient market is one where smart individuals should generally doubt that they can spot overpriced or underpriced assets. We can ask an analogous question however about the 'efficiency' of other human endeavours.
This is a book about thinking about thinking, with a focus on anyone who would try, or presume, to be able to improve a complex system, say by starting a new business in the space. Can you know when there is a real gap or when you are being arrogant or over-optimistic?
The author Eliezer Yudkowsky is a veteran of artificial intelligence, who has spent much of his career hanging around Silicon Valley.
I found the book very thought provoking, although reading it out loud was quite tricky as the author's turn of phrase was often different to what I expected.
00 Preface and Acknowledgements
01 Inadequacy and modesty
02 An equilibrium of no free energy
03 Moloch's toolbox
04 Living in an inadequate world
05 Blind Empiricism
06 Against Modest Epistemology
07 Status regulation and anxious underconfidence
08 Conclusion